If you like the simple lifestyle and have less budget,maybe you would consider this container house,simple and beautiful.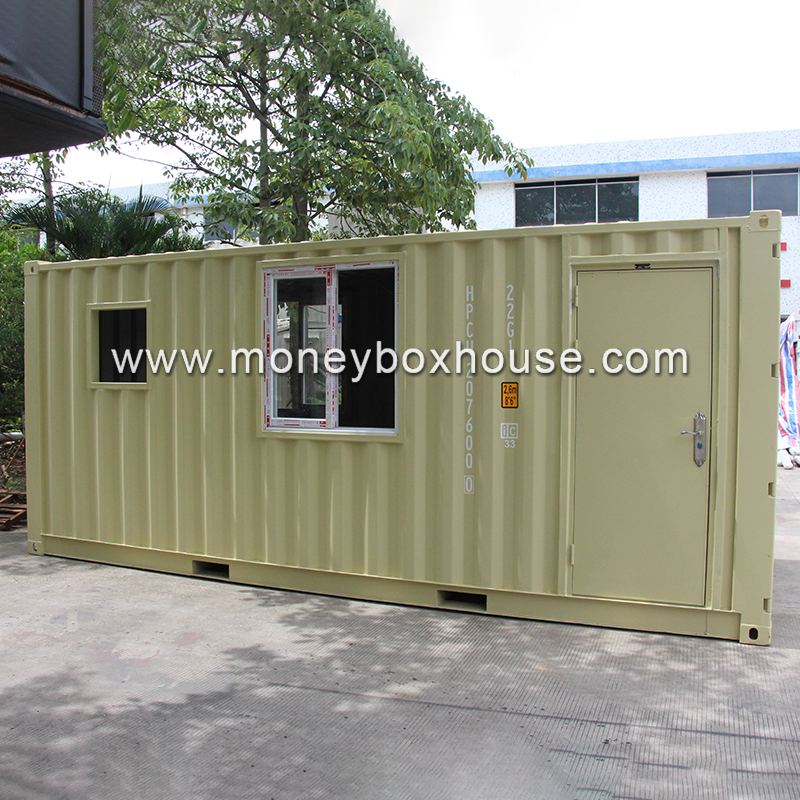 Modified from standard shipping container,the wall can be prefabricated the holes of the doors and windows according to customized design.This container is reserved 3 windows and 1door of living space for lighting ventilation and gateway,1 window of bathroom.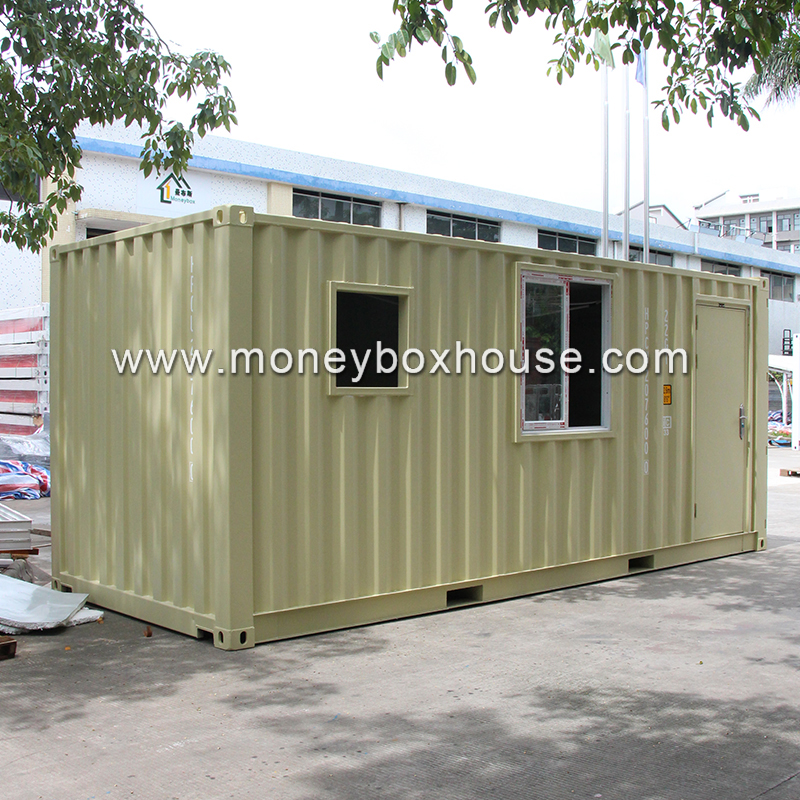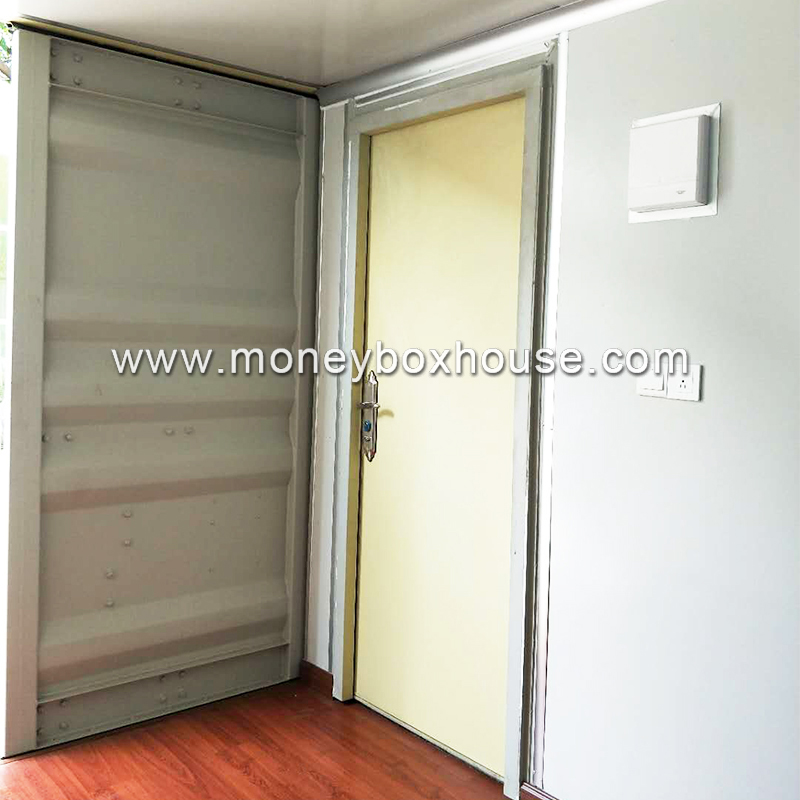 After the basic styling is completed, we can prepare the interior layout of the container.Around the internal of the container will install insulated materials and ceiling. Of course, before installing these materials, pay attention,if you want concealed electricity, you need to open the hole of the link wire in advance on the insulation layer. Next is the floor, you can use MGO board, cement fiber board, etc.Then lay the PVC flooring, skirting, etc.It is more beautiful, and more durable.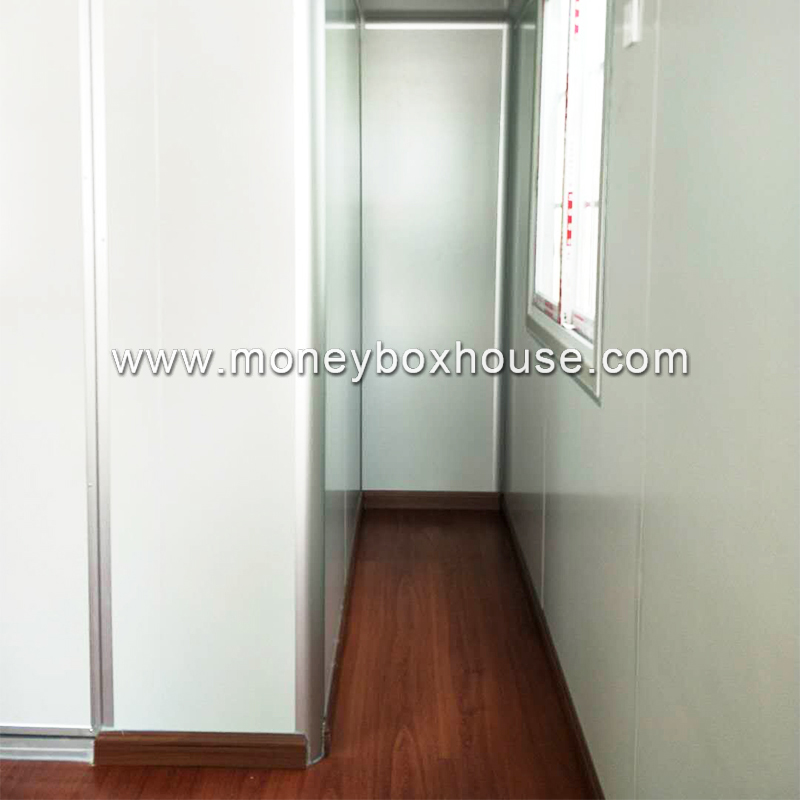 Next, the bathroom is arranged. Considering the limited space of the box, we recommend the use of integrated bathroom + toilet / toilet + wash basin, which is both beautiful and saves space. The last step is to install ceiling lights, socket switches, power supplies and more.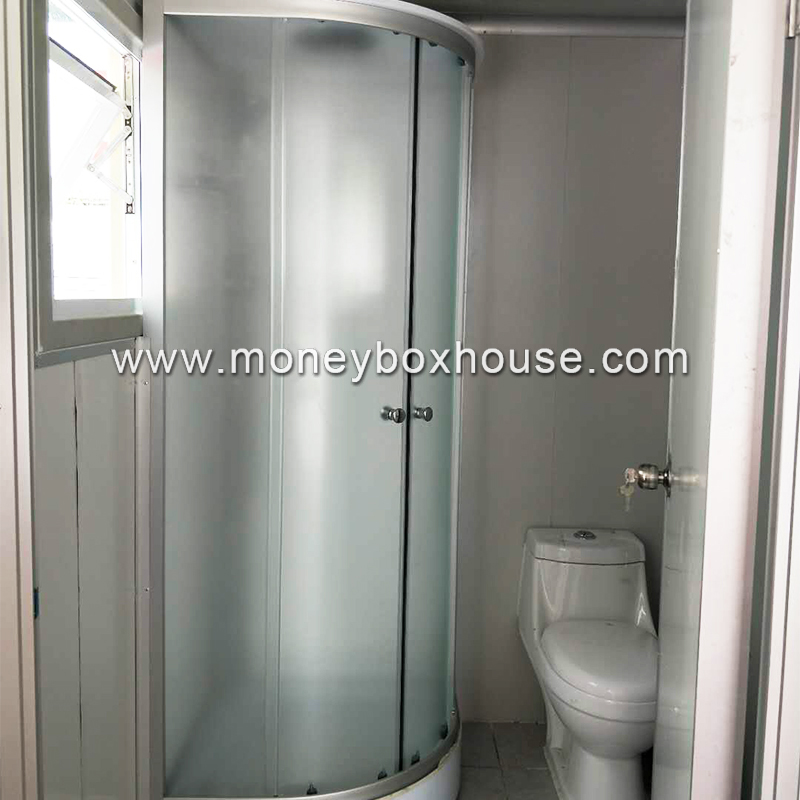 If you would like to live in a shipping container and the budget is limited,this container will be your best choice.