Hundreds of containers used for construction site offices
Moneybox luxury flat pack container house project,November 8th.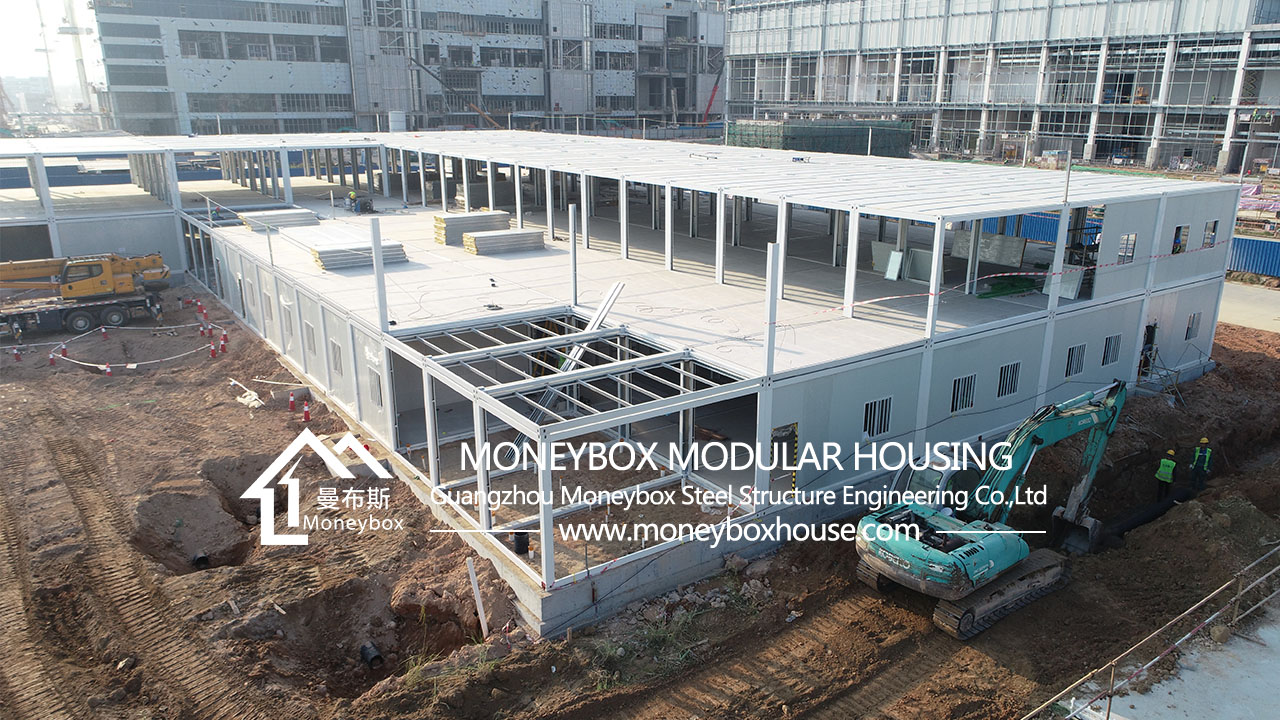 Nearly 200 containers,over 2200 m2 floor area.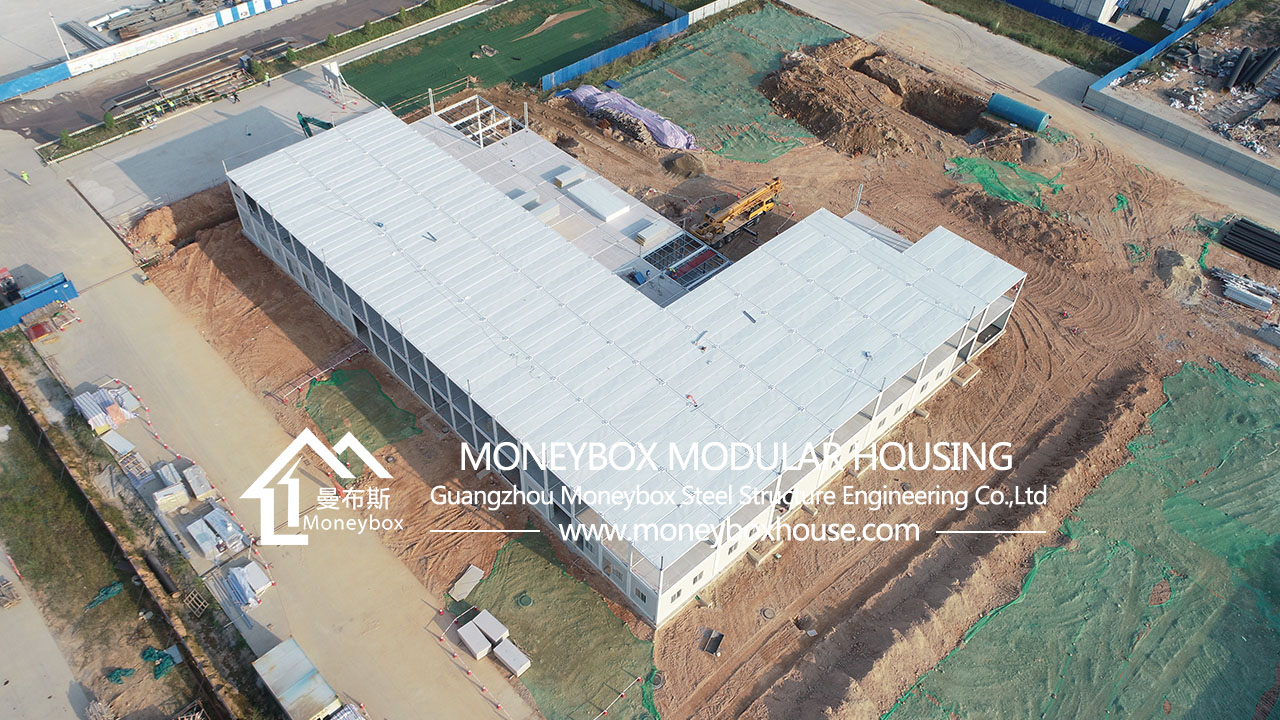 The frames are connected to each other,very stable.This project is used for construction site office
that it is not need too many partition walls,that it will be very spacious and bright.