2018 Modular Prefab Property Management Consulting Office in Guangzhou
This project is located in Guangzhou Asian Games City.All skeletons are welded on site, strictly controlling the deformation of components.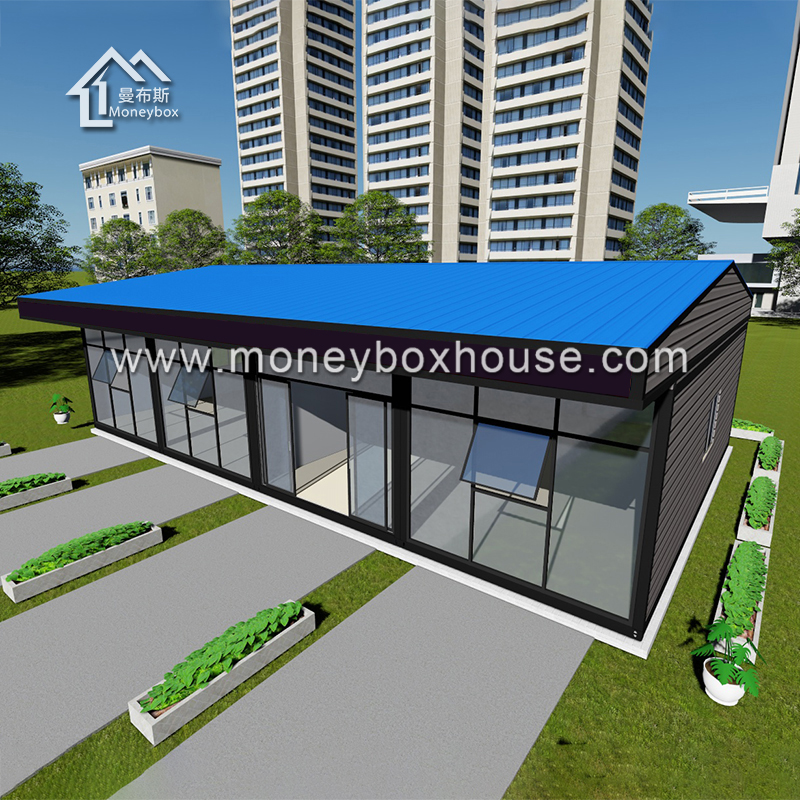 This project is based on the requirements of the customer, within the limited budget, to achieve the desired use requirements, and a new design is conceived.Detachable container with welding steel frame roof, beautiful and practical, long life.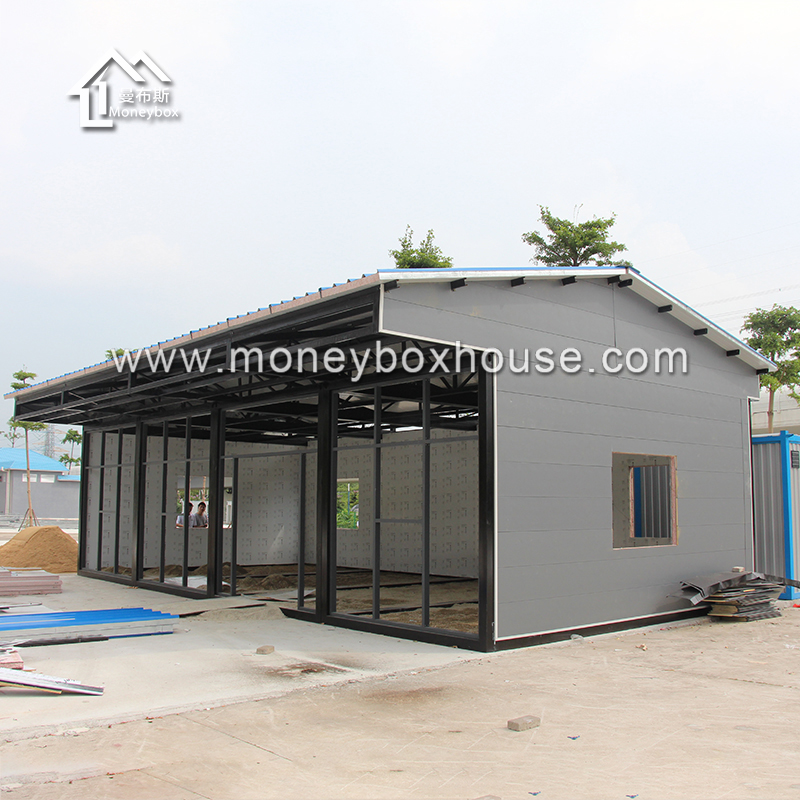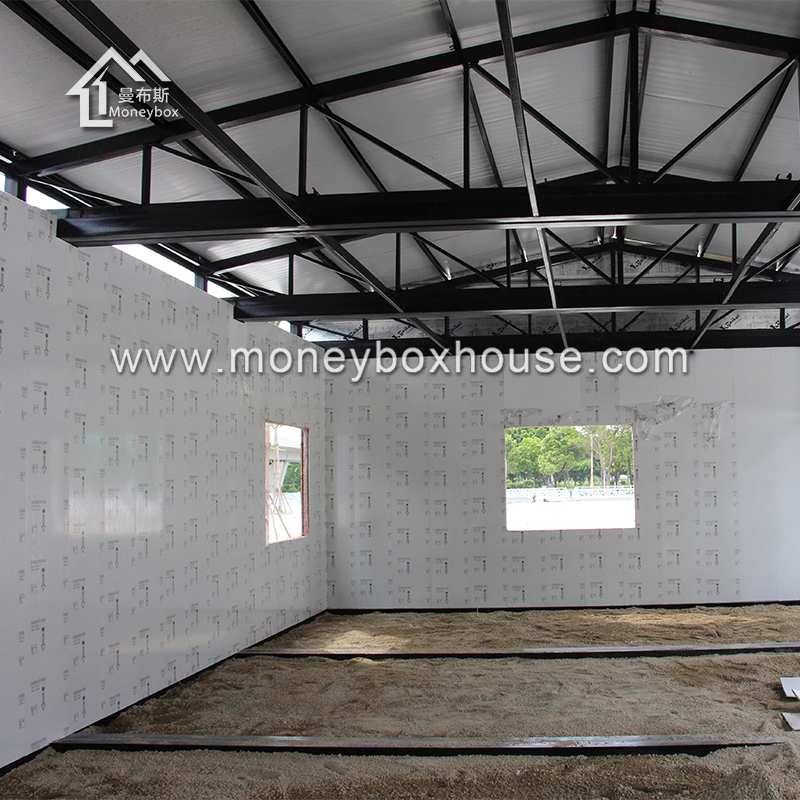 The main space is made up of detachable container, without partition walls, the outer wall is uniformly used with 75mm thickness fireproof EPS sandwich panel, A2 fire performance;External wall decorative carved metal insulation board, better thermal insulation effect, and very beautiful.The inner wall is aluminum alloy quick-loading board ; The roof is made of 50mm thickness fireproof EPS sandwich panel.